Robocop has actually faced off against the Terminator believe it or not one of Superman's enemies.

Superman VS Terminator

Batman
Blade
Captain America
Catwoman
Daredevil
Elektra
Fantastic Four
Green Hornet
Green Lantern
Incredible Hulk
Incredibles
Punisher
Robocop
Shazam
Spiderman
Steel
Supergirl
Swamp Thing
Teen Titans
Teenage Mutant Ninja Turtles
Wolverine
Wonder Woman
X-men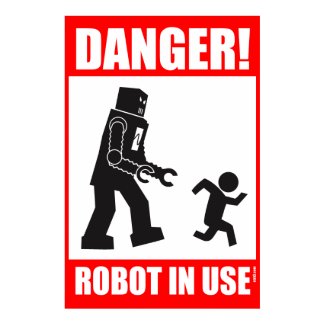 Danger! Robot in Use Poster
by
strk3
Browse for more
wall art
on Zazzle
For original superhero merchandise creations with t-shirts, posters, mugs, and more!