Superman and Captain Marvel started out as rivals in the 1940's leading to Marvel's defeat not in cosmic battle but in a court room. DC sued saying Shazam was a rip off of Superman. Of course now DC Comics owns Shazam and fans wonder who is really strongest Superman or Captain Marvel.
Shazam Clothing
Shazam Books
Shazam Toys

Posters
Batman
Blade
Captain America
Catwoman
Daredevil
Elektra
Fantastic Four
Green Hornet
Green Lantern
Incredible Hulk
Incredibles
Punisher
Robocop
Shazam
Spiderman
Steel
Supergirl
Swamp Thing
Teen Titans
Teenage Mutant Ninja Turtles
Wolverine
Wonder Woman
X-men
Shazam Captain Marvel Posters

Buy Shazam Captain Marvel posters for your collection.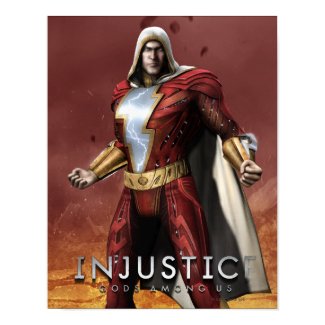 Shazam
by
godsamongus
Search for another
framed art work